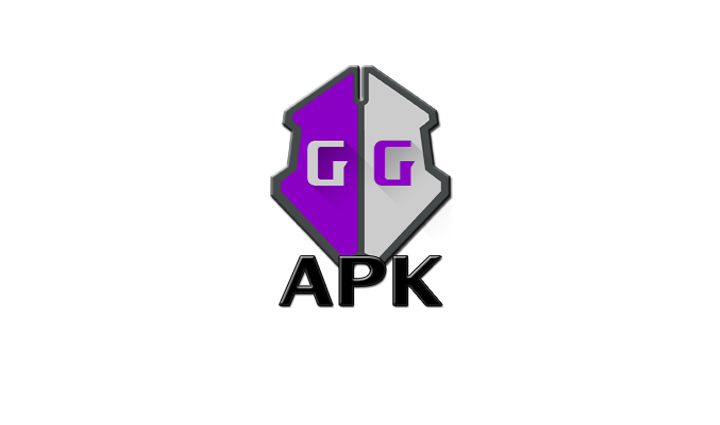 Almost everyone owns a smartphone nowadays. And they do play video games on their smart devices as a hobby. There are many mobile games available online because of this reason. And each of these games at least contains one from coins, gems, weapons, lives, trophies, and other resources. There is a specialized application called Game Guardian APK that allows you to magnify the number of coins, gems, lives, weapons, etc. on the game you are playing on the present days. It is called a game cheating application that allows you to get more resources free on your game. This Game Guardian APK supports many Android games, so, surely, this will be helpful to you in anyhow if you are a gamer. So are you already interested in downloading Game Guardian app? Then we are here to help you with that.
Introduction to Game Guardian APK
Video game cheats have existed for many years, ever since games came into sight. That's because gamers' intentions are always bigger than what they earn. There are reports about computer programs capable of altering certain aspects of games in magnifying health, lives, money, and other resources. Game Guardian is such a video game cheat app that allows you to play current games with all sorts of help.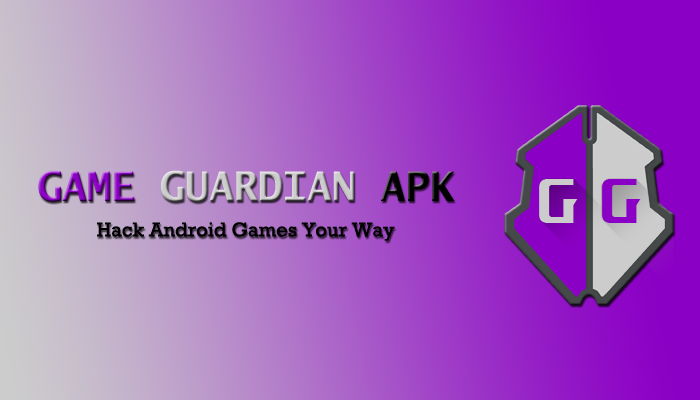 What is Game Guardian and Why use it?
Game Guardian APK is a hacking app for mobile games. It allows you to cheat games and other benefits in games against the machine or other players in online matches. This powerful application works in similar ways to other game cheat applications. Like most of them, it changes the internal structure of games by exchanging values in the process of run with the values chosen by the player. For example, if you have 100 coins, the Game Guardian APK can replace it with any number of coins you like.
This app is designed to work on rooted Android devices, though some of its functions work on unrooted devices as well. Here are some beneficial reasons why you must use Game Guardian APK on your Android device.
It can increase lives left by changing the existing value to another.

You can increase the inventory of some items like coins, gems, weapons, trophies, or any other resources that are used to gain a competitive advantage.

It allows you to accelerate the game processes, so you have a shorter time to wait to get some things. It is very useful when you are playing strategy games since you are asked to wait for things to be built.
Features of Game Guardian APK
Hacking Tools
Game Guardian APK provides a comprehensive suite of hacking tools to give you an edge in your gaming endeavors. These tools allow you to alter various game parameters, unlock hidden features, and even create custom scripts to automate actions within the game. With Game Guardian, you can unleash your creativity and explore new possibilities within your favorite games.
Memory Modification
One of the key features of Game Guardian APK is its ability to modify the memory of the games you play. Accessing and editing the game's memory values allows you to change variables such as health, ammo, or in-game currency. This feature gives you unparalleled control over the gameplay and allows you to push the boundaries of what's possible within the game world.
Speed Control
With Game Guardian, you can manipulate the game's speed, making it faster or slower according to your preference. This feature is useful for speeding up repetitive tasks or slowing down challenging gameplay segments. Adjusting the game speed allows you to optimize your gaming experience and easily overcome obstacles.
Scripting Capabilities
Game Guardian APK offers advanced scripting capabilities, allowing you to automate complex actions within your games. By creating scripts, you can set up custom macros, automate repetitive tasks, or perform intricate sequences of actions. This feature saves time and enables you to execute actions with precision, giving you a competitive advantage in your gaming sessions.
Game Guardian App Details

      

       

Compatibility and Download Source of Game Guardian APK
The Game Guardian app supports all Android smartphones, phablets, and tablets running on Android 2.3.3/+, including Lollipop (5+), Marshmallow (6+), Nougat (7+), Oreo (8+), Pie (9+), 10+, Android 11, Android 12, Android 13. However, this application may not work with online games because servers are equipped to detect users who use cheats. If you used it on online games, it may lead to throwing out you from the game, and may lose your gaming account. If you are curious about the download source of the app where you can download Game Guardian APK, it is only available on its official website. It is not available on the Google Play Store because this app is designed to bypass in-app purchases and Google doesn't like that.
Safeness of Using Game Guardian App
When using the Game Guardian Mod APK, you must be tricky because it has been banned by many games and you may experience unwanted problems such as the following if you act otherwise:
Problems with online games:

 Most of the online games are protected against the game cheats such as Game Guardian. Example: Clash of Clans. If you used Game Guardian Mod APK on such games, you may be thrown out from the game and you may lose your gaming account.

Problems with root on the device: The Game Guardian APK asks you to root your device first. And rooting may void the device warranty, and you must be aware of that.
How to Install Game Guardian APK on Android
Download Game Guardian APK from its official website.

Tap on the file, then tap on the Install button to begin the installation and wait for a while to unzip the file.

Now, tap on the Open button.

Then wait for a while so that the program will re-install.

After completing the above step, tap on Install again and wait.

Eventually, follow the prompt to uninstall the duplicate packet so that you won't have two app icons on your device's home screen.

Then you can decide whether you are going to root the device or not, depending on your preference.
Game Guardian 101.1 Apk Download
Game Guardian 101.1 for Nox Bluestacks
Using Game Guardian APK
Now that you have Game Guardian installed on your device let's explore how to use it to enhance your gaming experience,
Step 1: Launch the App
Open the Game Guardian app from your app drawer. Upon launching the app, it may request root access, which is necessary for some advanced features. Grant the required permissions to proceed.
Step 2: Grant Root Access
If your device is rooted, Game Guardian will detect it and prompt you to grant root access. Root access is essential for accessing and modifying game values effectively. Granting root access will enable you to utilize the full potential of Game Guardian APK.
Step 3: Select the Desired Game
After granting root access, Game Guardian will display a list of games installed on your device. Select the game you wish to modify from the list. Game Guardian will then attach itself to the selected game process and prepare for value modification.
Step 4: Modify Game Values
Once Game Guardian is attached to the game process, you can start modifying game values. This involves searching for specific values, such as the amount of in-game currency, health points, or experience points, and adjusting them to your desired values. Game Guardian provides various search options and filters to simplify finding and modifying game values.
Tips for Using Game Guardian APK Effectively
To make the most out of your Game Guardian experience, consider the following tips,
Understand Game Mechanics
Before attempting to modify game values, it's crucial to have a good understanding of the game mechanics. Familiarize yourself with the variables that affect gameplay and identify the values you want to modify.
Experiment with Values
Game Guardian allows you to experiment with different values to discover hidden features or gain advantages within the game. Try different combinations and observe the effects to uncover new possibilities.
Backup Game Data
Before making any modifications using Game Guardian, it's advisable to back up your game data. This ensures you can revert to the original state if something goes wrong or you want to play the game without modifications.
Stay Up to Date
Game Guardian is regularly updated to support new games and provide improvements. Stay updated with the latest version of Game Guardian to access new features and compatibility with the games you love.
Is Game Guardian APK Safe to Use?
As with any application that modifies game values, there are potential risks associated with using Game Guardian APK. While the app itself is safe to use, modifying game values may violate the terms of service of certain games and could result in consequences, including account suspension or banning. It's important to exercise caution and use Game Guardian responsibly, respecting the rules set by game developers and the gaming community.
Conclusion
Game Guardian APK is a powerful tool that empowers gamers to customize and enhance their gaming experience on Android devices. With its wide range of features, from memory modification to scripting capabilities, Game Guardian opens up new possibilities within your favorite games. However, it's essential to use the app responsibly, respecting the rules set by game developers and being aware of the potential risks associated with modifying game values. So, why wait? Take control of your gaming world with Game Guardian APK and elevate your gaming experience.
Frequently Asked Questions (FAQs)
Can Game Guardian APK be used on both Android and iOS devices?
No, Game Guardian APK is exclusively designed for Android devices. It cannot be used on iOS devices.
Does Game Guardian require a rooted device?
While some basic features of Game Guardian can be used on non-rooted devices, advanced functionalities and full access to game values require a rooted Android device.
Are there any legal concerns associated with using Game Guardian APK?
Modifying game values using Game Guardian may violate the terms of service of certain games. Considering the legal implications and potential consequences before using the app is essential.
Can Game Guardian modify online multiplayer games?
Game Guardian is primarily designed for single-player games. Modifying values in online multiplayer games is highly discouraged and may result in severe penalties, including account bans.
How can I troubleshoot common issues with Game Guardian?
If you encounter any issues with Game Guardian, such as compatibility problems or unexpected behavior, you can visit the official website or online forums dedicated to the app. These resources often provide troubleshooting tips and solutions to common problems.