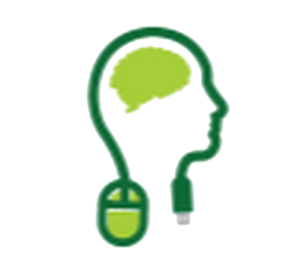 The Basic Introduction For Technocare APK
Technocare is an Android application that permits Android users to disable the FRP and accounts modules on their devices. Technocare is a custom-built application specifically for Android mobiles. With the help of Technocare APK, it is possible to bypass the security lock on your Android phone.
This App lets users create a new Google account for their phone without having to unlock it. This is a great solution to restore management on Android devices when users lose their Google account passwords to access their smartphones.
When you repair or reset factory settings on your Android smartphone, it will ask users to input your Google username and email to gain access to your phone. However, there are times when these phones cannot accept your email address or password (login information) for various reasons.
In this scenario, you could use Technocare APK FRP to make or create a new Google account to access your phone. Therefore, Technocare APK Download is an extremely important app on every Android smartphone.
What is FRP?
FRP is the short version of Factory Reset Protection, an extremely secure feature that lets you safeguard yourself and your Android smartphone. A majority of Android devices require using a Google account to activate the feature. Therefore, Google has a huge responsibility to safeguard Android devices. This is why Google has put an FRP security feature (Factory Reset Protection) to safeguard the device if it's stolen or lost. When you are setting up your first Android phone, you need to sign in to your Google account details to confirm that you own the device.
If you have set up an Android device using a Google account, the FRP feature is activated by default. It shields the device from being accessible by an unknown user. It is essential to know your Google user name and password to configure your device following the factory reset of data. If you don't, you won't be in a position to connect to your phone. This means you don't need to fret if you lose the device or were stolen while FRP is in place. If you can't remember your personal Google account information, you'll face difficulties. This is why you can find FRP bypass programs like Technocare APK.
What is Technocare Apk?
Technocare Apk is a smartphone application that lets users unlock the security of different Android smartphones. It is, however, mostly designed to work with Samsung devices. However, it does not mean that the application cannot be used with other devices.
It allows users to create a new Google account without unlocking the phone. Most people use FRP bypass if they forget their Google account password to access their mobiles.
If you repair or factory data resets your Samsung device, it will ask for you to type in your Google account email and password to gain an account on the device.
However, in some cases, devices don't accept login credentials for different reasons. If that happens, you can use this App to create or create an additional account to log in to your phone.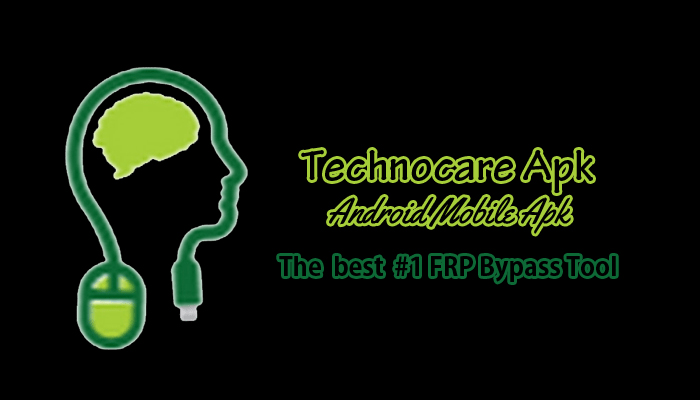 What is Technocare Tricks APK?
Anyone new to this Technocare Download APK should read this section. Many believe they are Technocare Tricks APK and Technocare APK FRP, two separate apps. However, it's not. Technocare Tricks APK is another name we choose to present the Technocare application. There is nothing different between the features or functions of Technocare Tricks APK.
Anyone who isn't familiar with Technocare Tricks should know this section since many believe this is an additional application.
Let me clarify it is an alternate name for Technocare Application. Technocare Application. Both can be used interchangeably, and there isn't a single differentiating factor. It's a little more efficient than other alternatives.
Although using these Apk files is not legal, why should anyone use this program? We advise our users to avoid using this software to provide these services. After trying all the tricks, you're not able to retrieve your device.
If this happens, there is a last resort: Technocare App. Most people are worried about Google detection. We can assure you that Google cannot be able to recognize the App. Since when you install the application, it will replace the name to avoid detection.
Technocare APK Download Information
| | |
| --- | --- |
| Version: | v14.19 |
| Operating System: | Android |
| License: | Free |
| Developer Name: | GsmUnlockSpot |
| Total Downloads: | 1,757,535 |
| Category: | Utilities/Tools |
Compatible Devices
There are two APK files for the complete process using the Technocare application. The first is called the Apex Launcher, and the other one is Technocare.
Apex Launcher: It is a launcher app used to organize an iPhone menu into the standard version found in Android One phones. The Apex Launcher simplifies the process of accessing specific applications.

Technocare: This is the most important application that allows you to disable FRPs on Android phones.
Now, let's take an overview of these brands,
Samsung J70F/J7 NXT

J400F

J250F

G615F and J7 MAX

J7
How to Install Technocare APK Download on Android Devices
So, Android users can find many Apk Files on the market. However, in reality, mobile users shouldn't be able to depend on these forums due to security risks associated with malware. In this situation, users can be confident in our website.
Since we only share genuine and authentic Apk Files. We want to ensure that the correct product entertains users. So we install it across several devices. Once we're sure that the application is functioning and ready to use. We then provide it in the downloading section.
To download the most current version of the Technocare App, please follow the download button that is provided in the article. Once you have successfully downloaded it, follow the steps below for the installation and use procedure.
To begin, download the Apk from the mobile storage. Internal Storage > Downloads.

Then, start your installation by pressing the Install button.

After installation is completed, Go to Settings> App section and disable Google Account Folder Plus Google Play Services.

Remove their caches of perspective.

The device will reboot, and it will be able to accept your brand new Google Account.

It's over.

Can you safely download and install Technocare APK FRP?
A majority of third-party applications contain viruses, bugs, and malware. Therefore, when users attempt to download apps from third parties and are unsure of the apps, including whether it's safe to use the application or not. However, you needn't be concerned about the security of the Technocare application since it's free of malware, bugs, and viruses. Numerous people from various countries have used it, and no one has ever reported any issues. In addition, Technocare is the top unblocking bootloader or FRP app available for Android devices.
Step-by-Step Guide to bypass FRP using Technocare Tricks APK
It would help if you had an original reset phone in your possession. Select the language of English at the beginning of the Welcome screen, which appears as the phone restarts.

You must enable to enable the Talkback feature. This is done by pressing the home button 3 times per minute during the Welcome screen.

Once it appears that the Talkback Menu is open, Go to Talkback settings and then tap the Search. Enter and then select "Getting started with Talkback."

You must now watch the YouTube video on the Getting Started page. Select the 3 dots within the video. Tap onto the share icon. You can then select that Google Plus icon.

You will then be taken to YouTube. Click on "Terms and Policy. "Terms and Privacy Policy" option at the bottom so that you are directed into the standard Android browser. Click on Bookmarks > History.

On the Download History page that appears alongside the File Manager, Click on "My Files" and select the SD card.

Navigate to your SD card directory and click on Apex Launcher APK, which you already put inside your SD card.

Install now the Apex Launcher. If a pop-up appears, you need to visit Settings and select "Allow installation of non-market apps."

After you have installed the Apex Launcher installs, it will notice that the menu is changed to the Apex Launcher user interface.

Then, navigate to the settings of the device and select Lock Screen as well as Security and Other Settings for Security. Delete "Find My Device" from there and verify that it's turned off.

Go to your device's settings, then App, and tap on the three dots. Select "Show system apps" and tap on the "Show system apps" option. Choose Google Account Manager from the menu and then remove it. Select Google Play Services and disable it, too.

Launch your Technocare APK FRP file that you downloaded from the SD card. Install the Technocare App by tapping it and then clicking Next.

After the Technocare application is successfully installed, open the device settings > Accounts, then connect any other Gmail account.

Allow the Android Device Manager via your Device Administrator.

Then, return to your device's Settings > Apps, and enable Google Account Manager and Google Play Services.

Finally, turn off your smartphone. Now you have successfully bypassed the FRP of your device.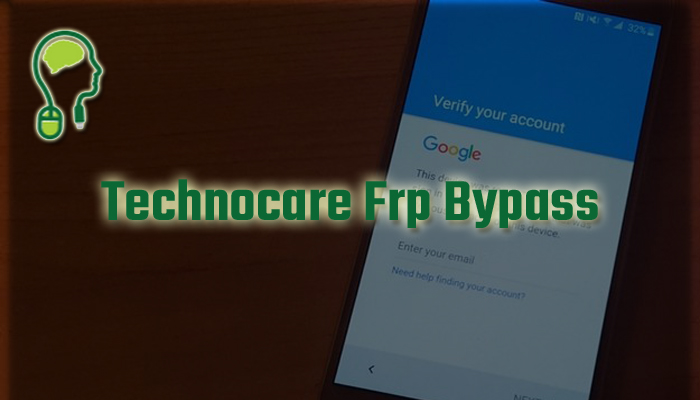 Features of Technocare APK FRP
Technocare is a secure, easy, reliable, and simple application available for Android devices.

It is easy to open FRPs for Android devices.

You can download custom software on your phone through Technocare APK download.

You do not need to sign up to register for any of the services in this application.

It is protected from malware, bugs, and viruses.

The App does not impose any age restrictions for its use.

Technocare Tricks APK effortlessly everywhere in the world without any issue.

Its interface is user-friendly and, therefore, it's easy to use. Technocare application is simple to use.

Possible by unlocking the bootloader.

You can access Google account settings with ease with an APK from Technocare FRP.
Android smartphones are fully suitable for Technocare APK download. The App works best on smartphones from 2018 and 2019. The Technocare App can help you access the developer mode that allows you to unlock and flash your device and then easily install custom firmware for the models previously mentioned.
Conclusion
If you think it could work for you, download this Apk download from the article below and install it onto your phone. It's completely free to download and install. You can find many more similar applications on our site as well.
But I would recommend downloading the most recent version of Technocare Apk to Android. To download the Apk, please click the download button below. Remember that we've provided the latest version of this App, which will be released in 2022.
FAQ
Is Technocare Apk safe to use?
Technocare Apk is generally considered safe to use. However, it is important to download the Apk file from trusted sources to ensure the integrity and safety of the application. Always exercise caution when downloading files from the internet and use reputable websites for downloading Technocare Apk.
How does Technocare Apk work?
Technocare Apk exploits certain vulnerabilities in the Android system to bypass FRP locks. It utilizes advanced techniques to unlock the device and grant access to the user. The exact working mechanism of Technocare Apk may vary depending on the Android version and device model.
Can Technocare Apk unlock FRP locks?
Yes, Technocare App is specifically designed to unlock FRP locks on Android devices. It has successfully bypassed FRP locks for many users, allowing them to access their devices without the need for the original Google account credentials.
How to use Technocare Apk?
Using Technocare Apk is a straightforward process,
Step 1: Download and install Technocare App on your Android device.

Step 2: Launch the Technocare Apk application.

Step 3: Follow the on-screen instructions provided within the application.

Step 4: Connect your device to a stable internet connection.

Step 5: Let Technocare Apk perform the necessary actions to bypass the FRP lock.

Step 6: Once complete, you will regain access to your device.
Is Technocare Apk compatible with all Android devices?
Technocare App is compatible with a wide range of Android devices. It supports various smartphone models and brands, ensuring that users can utilize it regardless of their device specifications. However, it is always recommended to check the compatibility of the Technocare App with your specific device before attempting to use it.
Are there any alternatives to Technocare App?
Yes, there are alternative FRP bypass tools available for Android devices. Some popular alternatives to Technocare Apk include FRP Bypass Apk, Pangu FRP Bypass, and GSM Flasher FRP Tool. These tools offer similar functionalities and can be explored as alternatives based on individual preferences.
Can Technocare Apk remove Google account verification?
Technocare App can remove Google account verification, part of the FRP lock feature. By bypassing the FRP lock, Technocare Apk effectively removes the Google account verification step, allowing users to access their devices without restrictions.
How to troubleshoot common issues with Technocare Apk?
If you encounter any issues while using Technocare Apk, you can try the following troubleshooting steps,
Ensure you have downloaded the latest version of the Technocare App from a reliable source.

Check your internet connection and make sure it is stable.

Restart your device and try running Technocare Apk again.

Clear the cache of Technocare Apk from the app settings.

If the problem persists, consider uninstalling and reinstalling Technocare App.
Is Technocare Apk free to download and use?
Yes, Technocare App is available as a free download. Users can download it without cost and utilize its features to bypass FRP locks on Android devices.