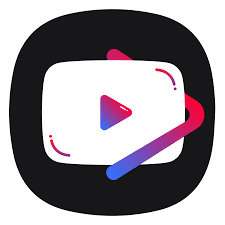 What is YouTube Vanced APK?
YouTube Vanced APK is similar to the official YouTube app and is considered a modified version of YouTube. This app is useful as it provides you the possibility to download your favorite YouTube videos quickly, easily, and conveniently. YouTube Vanced is categorized under two variants namely 'Root' and 'Non-root', but according to the user experience, there is no considerable difference between 'root' and 'non-root variants.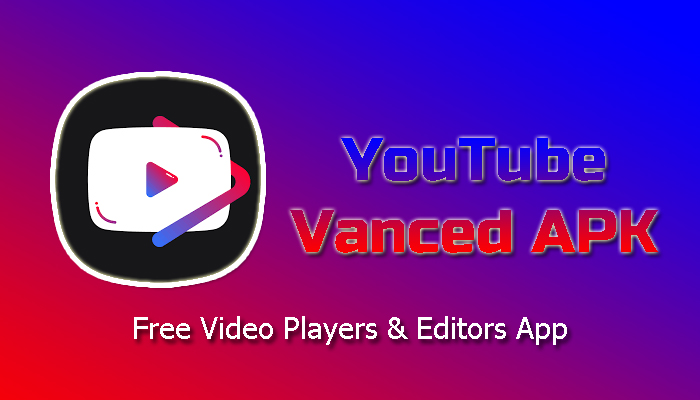 Which Variant do you choose –

Root or Non-Root variants?
'Root' is the most similar variant compared to the YouTube app, since the user can directly open YouTube links or can open them using Google Assistant via the modified app.
When considering the non-root variant, it is mostly suited for the users who own a device that is difficult to root. The YouTube Vanced APK can be installed on a rooted device as well. It can also be co-existing as the package of non-root variants is varied from the stock YouTube app. It must be noted that the users need to install an additional companion app (MicroG) to log with the users' YouTube or Google accounts. Additionally, the users have to manually set Vanced as the default app to open YouTube links.  
In terms of user experience, the 'non-root variant is regarded as the easiest variant to work with. Thus, unless you want to replace the stock YouTube app on your device, it is better to use the 'non-root variant.
 Features of YouTube Vanced APK
YouTube Vanced APK is popular among the Android community since it includes a number of features that users will never find in the official YouTube app from Google. Most importantly, this app has built-in controls for adblocking. Most of the YouTube app users complain that it is difficult to watch videos since most of the time unskippable ads are shown. Thus, YouTube Vanced APK can be highly recommended to those who are interrupted by the ads in the official YouTube app. As another feature, background playback can be mentioned. In the official YouTube app, we don't have the advantage of playing videos outside of the app, but playing videos in the background is included as an option to the YouTube Vanced APK.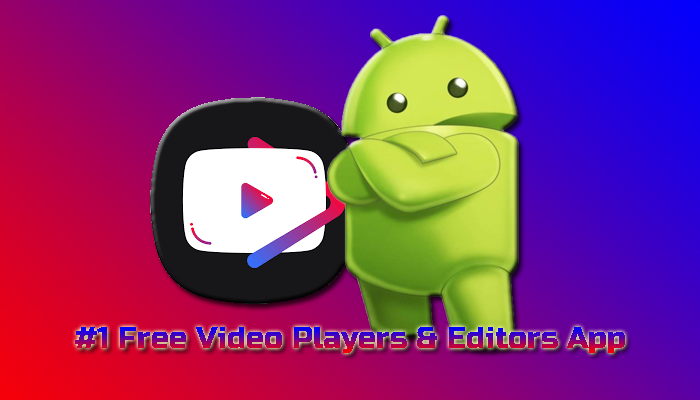 Further, all phones do not support HDR (High Dynamic Range) in the YouTube app, but the YouTube Vanced app provides HDR facility by improving the video quality. Override Max Resolution is also included in the app which allows you to watch videos in resolutions that would normally be disabled on the device. Besides, phones with taller aspect ratios, allow the user to pinch to zoom in on a video so that it takes up the entire display. Once you download the YouTube Vanced APK, not only the taller devices but also any device with any aspect ratio gets the opportunity to pinch to zoom in on a video.
When considering secondary themes, YouTube Vanced APK provides dark, black, and a few other colors. The default theme is white. Swipe controls for volume and brightness are also included in this app so that it is easier for the user to adjust them even if the video is full-screen. Accordingly, the user can select a preferred video resolution and playback speed and it will automatically remember your selection for every video. Additionally, the repeat videos feature in the YouTube Vanced APK allows you to make a video repeat after it is done.
The features listed above imply that Vanced is a major improvement and a modified app over the official YouTube app.
Ad Blocking and Background Playback
One of the standout features of YouTube Vanced APK is its ability to block advertisements and enable background playback. These features significantly enhance the user experience and provide a seamless video streaming experience.
With YouTube Vanced APK, you no longer have to endure interruptions caused by ads during your video playback. Additionally, the background playback feature allows you to listen to Audio from videos while using other apps or even when your device's screen is off. This means you can continue enjoying your favorite content without any disruptions.
Customization Options for YouTube Vanced APK
YouTube Vanced APK offers extensive customization options to tailor your video streaming experience. Some of the customization options include,
Theme Selection

: Choose from various themes, including dark themes, to personalize the appearance of YouTube Vanced.

Override Video Resolution

: Adjust the video resolution to your preference, allowing you to watch videos of higher quality if desired.

Video Speed Control

: Control the playback speed of videos, enabling you to watch content faster or slower.

Adaptive Playback

: Enable or turn off the adaptive playback feature, which adjusts the resolution of videos based on your internet connection speed.
The Installation process of YouTube Vanced Non-root variant APK
Download

the latest

Vanced Manager

from its Website on your Android device. Then,

install

the app and

open

it. Select

'non-root

during the initial configuration wizard and tap

Install next to MicroG

.

Then, follow the instructions to allow installing from

unknown apps

. MicroG will download and after that tap

Install

when it's ready. Next, tap

Install

next to Vanced.

Then,

select

your preferred

theme

and tap

Next and

after that

select

your preferred

language

and tap

Finish.

Vanced will download and tap

Install

when it is ready.
It is recommended to select the Vanced manager process when installing the YouTube Vanced APK, but the users can also install it without Vanced Manager. Given below are the steps for Manual Installation.
Install the latest Vanced MicroG APK if you are logging in with your YouTube or Google account. Then, find the suitable YouTube Vanced APK components for the device and download them.

After that, you have to install the set of APKs using Split APKs Installer. You can download the Split APK Installer from Google Play Store.
Download YouTube Vanced APK Free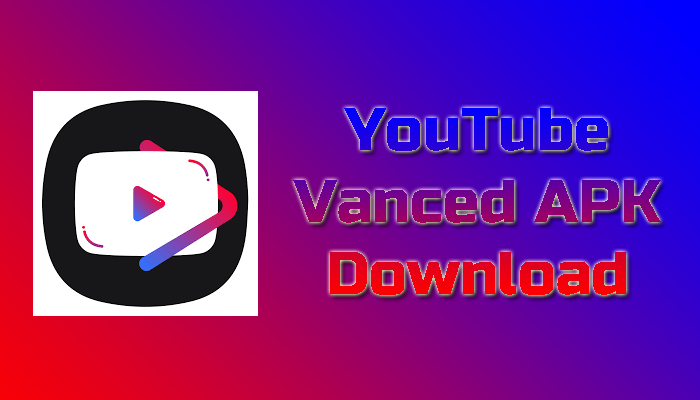 How to Install YouTube Vanced APK on Android
Installing YouTube Vanced APK on your Android device is a straightforward process. Follow the steps below,
Enable Unknown Sources

: Before installing YouTube Vanced APK, you must enable the "Unknown Sources" option in your device's settings. Go to "Settings," then "Security," and toggle on the "Unknown Sources" option.

Download the APK

: Visit the official website of YouTube Vanced APK and download the latest version of the APK file.

Install the APK

: Locate the downloaded APK file and tap on it to initiate installation. Follow the on-screen prompts and grant any necessary permissions.

Open YouTube Vanced

: Once the installation is complete, you can find the YouTube Vanced app icon on your device's home screen or app drawer. Tap on it to launch the app.
YouTube Vanced v2.6.2 APK Download
Benefits of Using YouTube Vanced APK
YouTube Vanced APK provides users several benefits that enhance their video streaming experience. Here are some notable advantages,
Ad Blocking

: One of the significant advantages of YouTube Vanced APK is the ability to block advertisements. This means you can enjoy uninterrupted video playback without annoying ads disrupting your viewing experience.

Background Playback

: With YouTube Vanced APK, you can play videos in the background while using other apps or even when your device's screen is turned off. This feature is particularly useful for music enthusiasts who wish to listen to their favorite tracks on YouTube without keeping the app open.

Override Default Resolution

: YouTube Vanced APK allows users to override the default resolution settings of videos. You can choose to watch videos in higher resolutions, such as 1080p or even 4K, depending on the availability and your device's capabilities.

PiP (Picture-in-Picture) Mode

: The PiP mode in YouTube Vanced APK lets users watch videos in a small, resizable window while performing other tasks on their device. This feature enhances multitasking capabilities and provides a convenient way to watch videos while browsing the web or using other apps.
Conclusion
YouTube Vanced APK is a powerful tool that provides users an enhanced video streaming experience. With features such as ad blocking, background playback, and extensive customization options, it allows users to enjoy YouTube content more personalized and uninterruptedly. Following the installation instructions and exploring the various features can elevate your YouTube experience to new heights.
Frequently asked questions
Is YouTube Vanced illegal?
YouTube Vanced APK is not illegal since it is just a remake of YouTube. According to the technical developers, this app is legal.
Is YouTube Vanced APK safe?
Yes, it is safe for your Android as it doesn't show you ads and this app has no privacy concerns.
Can I sign in with my Google account on YouTube Vanced APK?
You can sign in with your Google account and access your subscriptions, playlists, and personalized recommendations within the YouTube Vanced app.
Is YouTube Vanced APK available for iOS devices?
No, YouTube Vanced APK is only available for Android devices. iOS users can explore alternative apps or methods to enhance their YouTube experience.
Do I need to uninstall the official YouTube app to use YouTube Vanced APK?
You can keep the official YouTube app and YouTube Vanced APK installed on your device simultaneously. However, it is recommended to disable or turn off notifications for the official YouTube app to prevent duplicate notifications.
Are there any risks of getting banned by YouTube for using YouTube Vanced APK?
While many users widely use YouTube Vanced APK, it is important to note that modified apps may violate YouTube's terms of service. Although the risk of being banned is low, using YouTube Vanced responsibly and at your discretion is recommended.